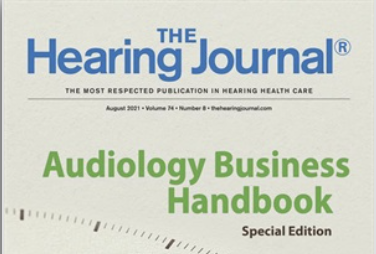 Is Your Audiology Practice Poised for Growth?
Are you looking for growth in your practice? Whether your goal is a sale, a merger, or internal growth, your success will require a foundation of strong financial management.
Fiscal management begins with establishing the basics: solid financial operations, healthy cash flow, and a trustworthy team of professionals who can advise you along the way. These fundamentals will support the next step on your journey; so let's look at how each of them can be implemented in your practice.
Read the full article in The Hearing Journal's Audiology Business Handbook

Building Bridges between Clinical and Finance Teams
In order for hospitals to have a strong financial performance, they need integrated clinical and finance teams. Jane's "Finance Education for Clinicians" seminar was a hit at the Healthcare Financial Management Association of New Jersey's annual conference, for four years running.