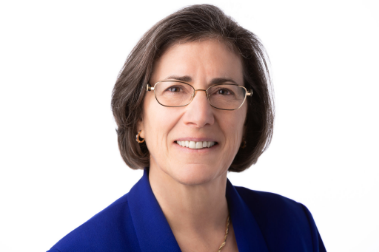 Rutgers professor and former hospital CFO Jane Kaye, MBA, offers her consulting clients a unique blend of professional expertise and inter-personal savvy.
With 25+ years of healthcare finance experience and superb "people skills," Jane is the right finance advisor to bring financial stability to your organization.
A graduate of the University of Pennsylvania and Boston College's Carroll School of Management, Jane is an Assistant Teaching Professor in the Health Administration Program at Rutgers University, The State University of New Jersey.
Jane has also served as the CFO at both Robert Wood Johnson University Hospital Hamilton and at Bayshore Medical Center, both multi-system health centers. Prior to establishing her thriving consulting practice, she also worked at the Big Four accounting firm KPMG.
Broad and Deep HealthCare Experience.
As a consultant to both large and small healthcare organizations and agencies, Jane Kaye has worked on every type of industry challenge, and understands the issues you face.
Whatever your challenge, Jane has seen and solved it before.
Superb Interpersonal Skills.
Most finance experts speak their own language, one that others find difficult to understand. But HealthCare Finance Advisors President Jane Kaye eliminates the language barrier, paving the way for fiscal success.
Adept at every form of communication, Jane can educate your board, coach your team members, and build consensus for positive solutions.
Top-Notch Industry Contacts.
Over her 25+ years in the industry, Jane has built solid relationships across all of the sectors that are relevant to your agency. She can identify and enlist outside assistance when it's needed.
Where others recommend that you "find someone," Jane will bring the right "someone" to you.
What Does Jane's Expertise Mean for Your Organization?